WA Woman Faces $227K In Medical Bills
By Consumers For Quality Care, on April 3, 2019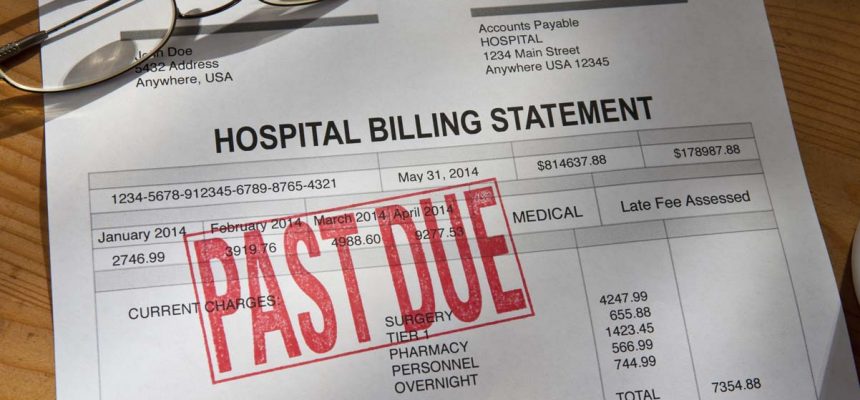 Debbie Moehnke was already in a Vancouver, Wash., medical clinic when she had a massive heart attack. She had made the appointment because her feet were extremely swollen, her husband Larry tells Time. As she waited, she began to feel like she couldn't breathe. Moehnke was rushed, by ambulance, from the clinic to a local hospital where she was stabilized. The next day, she was transferred to an urgent cardiac care unit in Portland.
Moehnke underwent bypass surgery, a valve replacement, and another valve repair. As she recovered from surgery, she contracted a powerful infection that needed IV antibiotic treatment. Moehnke spent a month in the hospital before she was discharged.
Once finally home, the bills began rolling in. The surgeries and care that had saved Moehnke's life totaled a staggering $454,000. After her insurance, LifeWise, paid its part, the couple owed $227,000.
"I wish I would have known. I would have said 'no' to life support," said Debbie Moehnke, a former cocktail waitress who suffers from signs of early-onset dementia. "We'll lose everything."
Larry Moehnke has had to stop working as a big-rig truck driver since his own health issues developed after Debbie's heart attack. The two live in a 47-year old mobile home and support themselves on Larry's monthly $1,884 Social Security income.
"What do you think you're going to do, squeeze blood out of a turnip?" said Larry Moehnke.
The couple says that when Debbie was transferred to OHSU, no one informed them that the hospital was out of network or that that Debbie could be transferred to an in-network hospital.
The hospital says that Moehnkes' insurer should have notified her halfway through her stay that the hospital was out of network. LifeWise says that it was OHSU's responsibility to notify her that she was being treated at an out-of-network hospital.
After inquiries from the press and the help of consumer advocates, the Moehnkes received a medical charity care waiver, erasing all of their medical debt.
The Moehnkes are relieved, but they said they resent that they endured the stress of mounting bills and collection calls for six months when there was a solution available.
Larry says that no one had previously told them that charity care might be available. Washington's insurance commissioner, Mike Kreidler, says that the case highlights some of the issues in the health care system.
"It shouldn't be one where the squeaky wheel gets help," he said. "There should be fairness and equality in the system. You shouldn't have to file a complaint. This should be ingrained into the system so that when you have a problem and you're due relief, you get it."
Consumers for Quality Care has previously highlighted efforts in Washington state to pass legislation to address surprise billing.