What Can You Do When You Can't Afford Your Medical Bill?
By Consumers For Quality Care, on February 12, 2020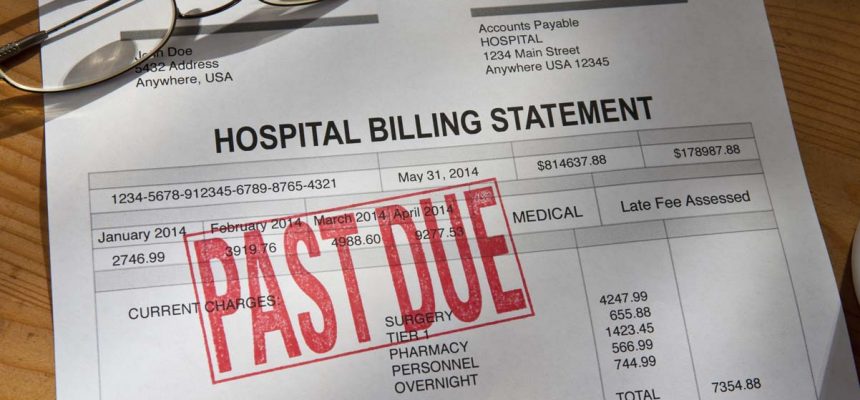 CBS News is out with a new report featuring several ways that consumers can help themselves when faced with medical bills they are unable to pay. Over a quarter of Americans have struggled to pay a medical bill in the past year, and a similar number have delayed treatment due to the cost.
One of the easiest things patients can do is asking for an itemized bill when they leave the hospital. According to some experts, this can help identify billing errors, which are a common cause of a high bill.
"It's a good starting point because often patients don't know what they are getting billed for," Fuse Brown said. "In most cases, the process of just asking won't resolve the bill entirely, but you can identify errors, like being charged for a test you were never given."
According to medical billing experts, a staggering 50% to 80% of bills contain errors. Common things to look for include charges for tests that were not provided or medicine that wasn't given.
After a bill is determined to be accurate, another option can be to simply ask the hospital for financial assistance. This may not work at every hospital, but nonprofit hospitals are required to provide assistance to those who qualify.
Depending on the circumstances of the bill or hospital visit, some patients might qualify for new protections against surprise billing.
Under some states' "balance-billing" protection laws, insured patients who are treated by out-of-network providers are only responsible for the in-network cost-sharing amounts. California, Connecticut, Florida, Illinois, Maryland and New York are among the states with the most comprehensive protection for patients, according to the Commonwealth Fund, a health care advocacy group (See the organization's website for more information on which states offer such legal protections.)