Woman Lands Behind Bars After Unpaid Medical Bill
By Consumers For Quality Care, on March 6, 2019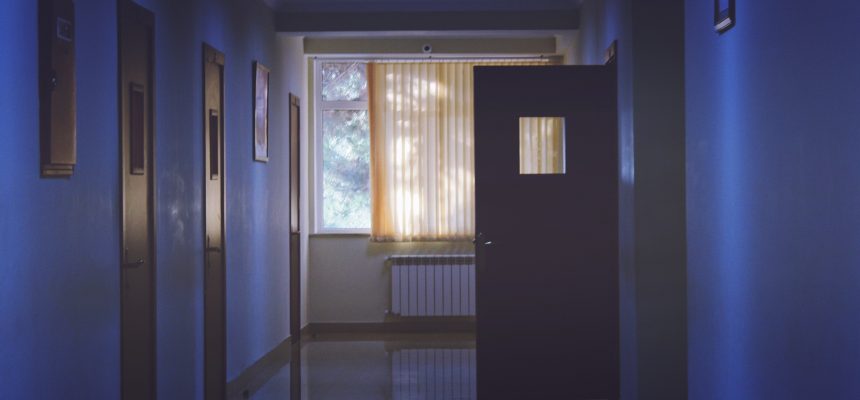 When Melissa Welch-Latronica was pulled over by police, she handed over her driver's license and waited. She did not feel anxious until she saw a second squad car pull up behind the car that had pulled her over, she told Chicago Tribune. She had a clean record and was confused as to what was taking so long.
The officer returned to her minivan and asked her step out of it. Why? There was a warrant for her arrest, she was told. It's from a civil case in 2014 when she failed to appear in court for an unpaid ambulance bill.
Latronica told the officers that she was on her way to deliver paperwork to a county agency. If she didn't file it, she could lose her house. The officer apologized, then handcuffed Latronica behind her car. She was taken to Porter County Jail.
"I was scared to death. I had never been in a jail cell. And I couldn't afford the $1,500 bond."
The unpaid bill was from 2014 when Latronica was pregnant with her third child. She had laid on the floor after a bout of dizziness, her heart racing. Her husband saw her and called 911.
Latronica recalls paramedics placing an oxygen mask on her face in the ambulance and later staring at the hospital ceiling from an emergency room bed. She was diagnosed with a mild heart attack and later released. She survived the medical scare, gave birth to her daughter, and moved on with her life.
While she was healthy, the incident left Latronica with an ambulance bill totaling more than $3,000. She says she never paid the bill.
"Ambulances are expensive. Most people know that. But most people also don't have a choice but to take them when an emergency hits," Latronica said.
Latronica says that she does not recall receiving bills after she moved. She remembers receiving neither the notices to appear in court nor the outstanding civil warrant. She says she's not sure if the lawyer tried to reach her.
Either way, she feels that her arrest is an unacceptable punishment for the unpaid bill.
"How silly and stupid that a single mom of three was sitting in a jail cell for three days over this petty issue," said Latronica's mother, Dawn Anderson.
Latronica's case is not isolated, according to The Chicago Tribune. Debt collectors and attorneys are allowed to use the legal system to recuperate unpaid bills and claims, even medical bills. The Tribune says it found hundreds of similar cases.
While many consumers find themselves in situations where they cannot pay their medical bills, The Tribune suggests that they always try to deal with the collections head on, to avoid situations like Latronica's.
As for Latronica, she still owes roughly $1,200 for that outstanding bill unless she can prove to the court she's unable to pay it.

"It just isn't right," she told me outside the jail after she was released.