Woman Receives Big Medical Bill Over One Year After Receiving Treatment
By Consumers for Quality Care, on January 31, 2020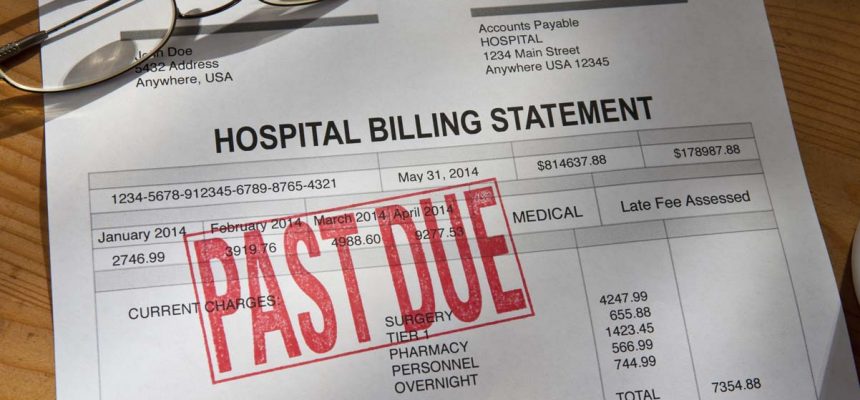 WBTV in North Carolina recently reported one local woman's remarkable medical billing story.
In December 2017, Teresa Tucker visited Atrium Health Kings Mountain with a severe case of pneumonia in both her lungs. She was in the hospital for four days, during which she said she was happy with the care she received.
Tucker had met her insurance deductible for that year already, so she did not expect a huge bill for her visit. In January 2018, she received an explanation of benefits letter from her insurer explaining they had covered $21,000 of her treatment costs. The letter also said she would receive a bill for the remaining balance, but that bill never arrived, until over a year and a half later, in May of 2019. Tucker called the hospital, looking for answers.
"Why did you wait 18 months to even bill me for this? And she said well we had to go through all these different processes. And I said, well no one even notified me or anything… I didn't get notification that I even had a bill. I didn't know," Tucker said.
Since May of 2019, Tucker has been receiving the same $4,000 bill from her insurer. The company claimed her overnight stay at the hospital was not pre-approved. But Tucker said she was following her doctor's advice to stay in the hospital.
Tucker's insurance claimed the period for her to appeal the bill had expired. But that was only because the hospital delayed sending Tucker the bill for over a year. That is when Tucker contacted WBTV. Once the news station reached out to the hospital on Tucker's behalf, the bill was forgiven.
"She called me back apologizing for the whole incident, for my time I'd spent on the phone with them and because the bill was 18 months after the fact, and because it wasn't pre-certified it was not my fault and they should not have been billing me and they were very sorry. And the bill was taken care of," Teresa said.
Patient advocate Caitlin Donovan said getting a third party involved in a billing dispute can often push a hospital or insurer to give up fighting over a bill.
"Anytime you can pull someone else in, if that's going to be a bad look for the hospital for them to pursue it, that may be worth your while. But also remember, you also want to be kind of diplomatic because you are dealing with people you ultimately want to work with you so not escalating to the point where they are just angry is something to keep in mind," Donovan said.