Arkansas Medicaid Work Requirements Hurt Consumers
By Consumers For Quality Care, on July 8, 2019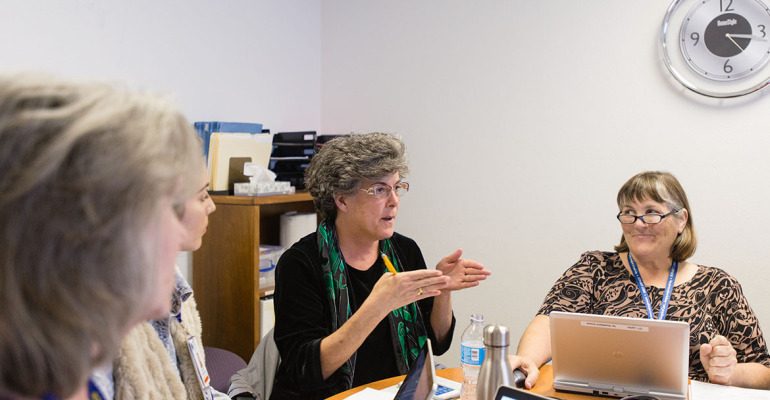 Photo by Heidi de Marco/KHN
As more states have adopted Medicaid work requirements, CQC and other consumer advocates have warned about the potential harmful consequences for some of the nation's most vulnerable populations. A new study highlights the program's shortcomings in Arkansas, which was the first state in the nation to implement such requirements, Kaiser Health News reports.
The study, published in the New England Journal of Medicine, found that while thousands of poor adults lost coverage under the requirement, there is no evidence that the targeted population gained jobs. In fact, according to the study, close to 97 percent of the state's Medicaid eligible residents, ages 30-49, either were already employed or should have been exempt from the requirements. Instead, 18,000 of 100,000 targeted individuals lost Medicaid coverage.
And despite administration officials' statements that many of them may have found jobs, the study by researchers at Harvard found no evidence they secured either jobs or other insurance coverage. In fact, it noted a dip in the employment rate among those eligible for Medicaid.
Many Medicaid recipients who were impacted by the work requirements were ill-informed about the program, according to the research. A third of individuals who could be impacted by the requirements did not know about the new program and 44 percent were not sure if the requirements applied to them.
"Lack of awareness and confusion about the reporting requirements were common, which may explain why thousands of individuals lost coverage," the researchers wrote.
Consumers for Quality Care has highlighted concerns regarding confusion around Medicaid work requirements in other states. Benjamin Sommers, one of the study's co-authors, said that the research suggests it is time for the federal government to pause on its approval of states' Medicaid work requirements.
The study is the first to show that the work requirements left Arkansans uninsured and did not boost employment.
The findings back up arguments from advocates for the poor and nonpartisan experts that many Medicaid enrollees already have jobs. They also directly contradict claims by federal and Arkansas officials that many of those who lost coverage found a job.
Arkansas first introduced its Medicaid work requirements in 2018. In March, a federal judge struck down the state's mandate, as well as Kentucky's plan. The administration is appealing the decision. In the meantime, work requirement waivers have been approved for eight other states and six more have pending applications with CMS.
Sommers said the Arkansas experiment answers many questions about how work requirements could function nationally, although he acknowledged that other states might do a better job promoting the program and making it easier for enrollees to report their status.

"There are just not that many people [enrolled in Medicaid] who aren't working but could," Sommers said.