Arkansas Medicaid Work Requirements Resulted In Lost Coverage, Confusion
By Consumers For Quality Care, on October 30, 2019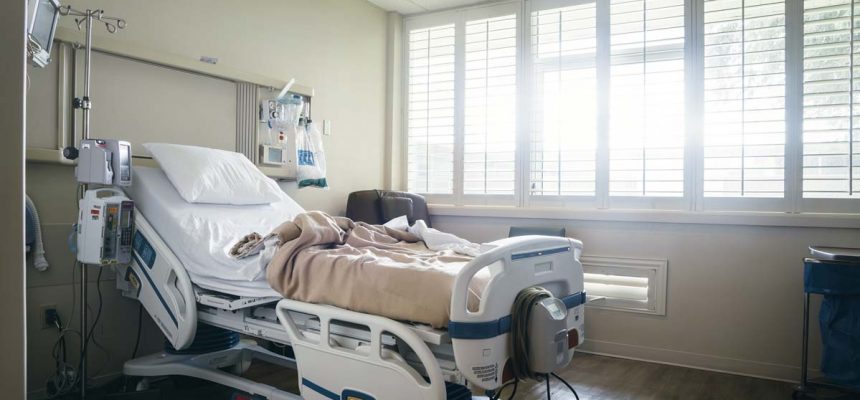 Stanley Ellis was used to being able to rely on his Medicaid coverage for care, especially care that related to a condition that causes his bone tissue to die. His coverage previously helped Ellis have two-hip replacement surgeries, The Wall Street Journal reports. So, earlier this year, when an ambulance brought him to the hospital to treat the splitting pain in his shoulder and head, he was shocked to learn that he would not get Medicaid assistance. Ellis had lost his coverage due to the state's work requirement rule.
"I was hurting so bad, I couldn't even react," said Mr. Ellis, a 42-year-old former diesel mechanic who had thought he was exempt from the requirement because he is disabled.
In June 2018, Ellis' home state of Arkansas was the first state in the country to implement work requirements for Medicaid recipients. The program, Arkansas Works, required that consumers who received Medicaid coverage as part of the Affordable Care Act's expansion report 80 hours of work, volunteering, or job training monthly to the state through an online portal. Failure to do so for any three months would eliminate their coverage for the remainder of the year.
Most Arkansas Works recipients already were working, according to a Kaiser Family Foundation analysis. A large number were exempt from the work requirement, including those disabled or acting as caregivers.
However, many consumers like Ellis reported confusion over the program's guidelines and whether they were exempt or not. Recipients reported issues submitting the hours through the online portal as well; while some had issues navigating the website, others did not have access to a computer to begin with.
This March, a federal judge in U.S. District Court for the District of Columbia blocked the state's work requirement.
Lessons from Arkansas' 10-month test run illustrate the potential pitfalls for the growing number of states pursuing their own work requirements. The state reported estimated costs of implementing the mandate at $26.1 million, and it had spent more than $24 million between June 2017 and December 2018, based on a report this month from a federal watchdog agency. That doesn't include other costs, such as notifying enrollees of the change.
Even more importantly for Ellis and other recipients, during the 10 months the work requirement was in effect, more than 18,160 individuals lost their coverage.
Consumers who lost their coverage report that they were unable to receive treatment or medications that they otherwise would have had access to. Losing his coverage resulted in Ellis receiving a $1,450 bill for blood work, X-rays, and other care, which he still has not been able to settle.
"That shows this is a systemic problem," said Kevin De Liban, staff attorney at Legal Aid of Arkansas, one of the groups that sued the state over the policy. "These are termination traps."
Evidence that the work requirement helped consumers obtain employment is limited. While Arkansas Governor Asa Hutchinson has said that the program was showing promise before it was halted, they state had not collected enough data to substantiate the claim, according to WSJ.
A June study in the New England Journal of Medicine examining Arkansas' work requirement found no significant change in employment among respondents to a telephone survey. A third of those subject to the policy hadn't heard about it.
Despite the fact the work requirement was halted earlier this year, many consumers remain impacted by the changes they were subjected to in those 10 months.
While Arkansas awaits an appeals-court decision on the federal case, people who lost Medicaid coverage because of the work requirement can reapply. So far, 5,759 of the 18,164 people affected, or 32%, have regained coverage, according to DHS. Many people are unaware they can get coverage again, community leaders said.