Community Rallies Behind OH Teen With Rare Disease
By Consumers For Quality Care, on August 14, 2019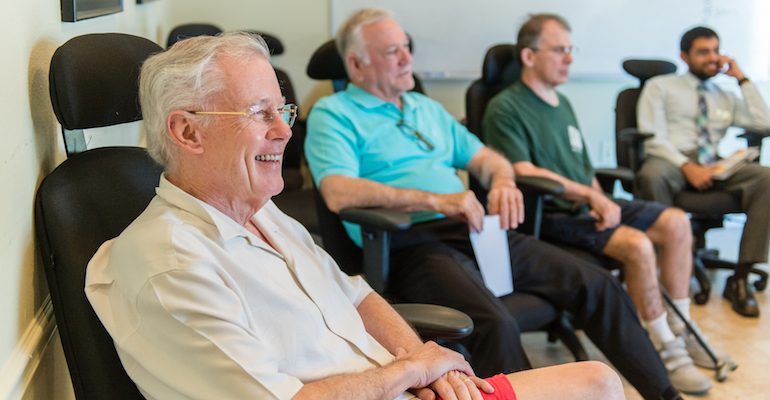 Photo by Heidi de Marco/KHN
In January 2018, 14 year-old Ella Golden was diagnosed with the rare autoimmune disorder PANDAS. The disease causes physical and behavioral symptoms and has caused Golden to suffer from severe anxiety, OCD and agoraphobia, according to WYTV. Golden's symptoms have become so severe that she hasn't left the house in five months.
"I don't see that face anymore. I don't see her smiling anymore," said Anne Golden, Ella's mother.
Golden's doctors believe that a treatment called IVIG could help her PANDAS. Each treatment can cost nearly $15,000 and Golden may need several rounds of the treatment. However, her insurer denied it. Consumers for Quality Care has previously highlighted other families' struggles to pay for IVIG.
"It's hard to accept help but this is my Ella and she needs help," her mother said.
The family set up a GoFundMe page to help raise money for Golden's treatment. Within three days, they had received enough to cover one IVIG treatment.
"It's been overwhelming," Anne said.
Golden's best friend, Madie Cope, decided not to stop there. Cope chose to donate the proceeds of the sale of her 4H hog at their county fair in Columbiana, Ohio, totaling over $10,000.
Combined with the donation from another friend, there was enough for Golden to receive a second treatment. The community has continued to support Golden.
Ella's brother Drake is selling T-shirts that say "Team Ella" to continue the fight to get his sister's treatments.