Consumers Should Stand Up To Denied Medical Claims
By Consumers For Quality Care, on May 28, 2019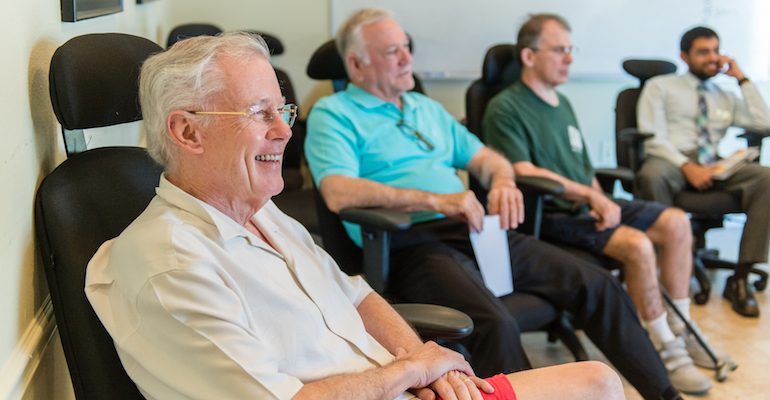 Photo by Heidi de Marco/KHN
Consumers for Quality Care regularly highlights individuals who have battled with their insurance companies over denied medical claims. It seems, now more than ever, consumers are struggling to get the care they need covered by their insurers. It is not unusual for consumers to believe that their care will be covered, only to receive a large surprise bill after the fact.
That is exactly what happened to a consumer at the heart of a 2017 California Department of Managed Health Care (DMHC) action against Anthem Blue Cross. The consumer received a costly bill after having their care pre-approved by their insurance company. Anthem Blue Cross had to pay $5 million for systematic violations in its claims appeals process, according to STAT.
Despite more than 22 phone calls made to Anthem to resolve this issue by the patient, his spouse, provider, and insurance broker, the company steadfastly refused to pay. In desperation, the patient filed a grievance with the DMHC, which triggered an independent medical review. That review found Anthem at fault and forced it to reverse the denial.
Liz Helms, who founded the Chronic Care Policy Alliance in 2017, says she regularly hears from consumers who must challenge their insurance companies to receive coverage for the care they need. For some, the appeals process is slow and cumbersome. Other times, they face obstacles like step therapy.
Step therapy, sometimes called "fail first," lets insurers undermine doctors and force patients to try and fail on one or more medications before the plan will cover the cost of the originally prescribed medication. Like a faulty grievance system, I call step therapy and similar practices like prior authorization health plan barriers because they can prevent access to the quality, affordable care patients expect to receive.
Helms says that consumers have an important role to play in standing up for their rights. A study from the Kaiser Family Foundation found that consumers rarely appeal their denials. Of 121 major insurers who denied more than 42 million claims in 2017, less than 200,000 claims, or 0.05 percent, were appealed. Consumers appealed their denials to external reviews, like states' insurance commissioners, in less than 1 of 11,000 denied claims.
Not appealing is a lost opportunity. A recent report by the California Chronic Care Coalition, "Standing Up For Your Rights Creates Results," showed that the California Department of Managed Health Care reversed or overturned 61% of health plan decisions in 2017. This finding shows that consumers can get coverage for the care they need after appealing.
Helms encourages more consumers to appeal, should their insurance company deny coverage for their care. She says that all consumers should know their rights and options, and should act if their coverage is denied.