CQC Joins More than 400 Medical, Consumer and Patient Groups Asking CMS to "Stop the Waiver" in Massachusetts
By Consumers for Quality Care, on November 1, 2017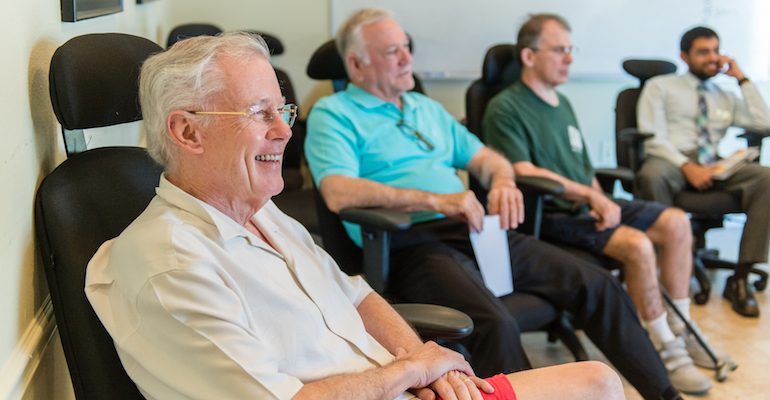 By Heidi de Marco/KHN
As Consumers For Quality Care previously reported, Massachusetts recently submitted a Medicaid 1115 waiver request to the Centers for Medicare & Medicaid Services (CMS) that would make substantial changes for current MassHealth recipients, cutting health care coverage for those who need it most. More than 400 groups submitted comments with serious concerns about the Massachusetts waiver request.
In our next several stories, CQC will be highlighting comments from some of the most influential consumer protection, patients' rights and healthcare groups in the country who are urging CMS to reject the Massachusetts 1115 waiver request.
American Cancer Society commented:
"Individuals who are shifted from the MassHealth program to the Health Connector program could experience higher out-of-pocket costs and may be more likely to forgo needed care. Imposing copayments on low-income populations has been shown to decrease the likelihood that they will seek health care services, including preventive screenings… The proposal fails to consider the unique health care needs of individuals and their families and could prevent low-income residents – who frequently have greater health care needs relative to other populations – from accessing lifesaving treatments. What is comprehensive for one individual may not be comprehensive for another. "
National Patient Advocate Foundation commented:
"In our experience, it is unlikely that this population would be able to afford comprehensive health insurance plans in the marketplace without experiencing financial distress or an inability to afford basic living expenses such as food, rent and transportation."
AARP commented:
"It is our understanding that coverage available through ConnectorCare would offer fewer benefits (e.g., no dental, eyeglasses) and would also impose co-pays almost five times higher than co-pays in MassHealth. We are also concerned that consumers, including many older consumers, who are currently enrolled in MassHealth would lose access to coverage for home-based health care services, which is less available in Marketplace plans."
AIDS Action Committee of Mass commented:
"Ultimately, these policies to reform MassHealth would have negative consequences for PLWH by decreasing their access to care. Limiting coverage for medications would create additional barriers to medication adherence, which is essential for treating HIV and preventing its transmission. This would undermine the all the efforts currently underway in Massachusetts to reduce new HIV infections and improve health outcomes for PLWH."
National Alliance On Mental Illness commented:
"NAMI is concerned that the evidence thus far suggests that the lack of transportation is an obstacle to getting needed care, and it is an even bigger obstacle for people with low income. Although this may be viewed as a cost-saving measure, it could shift costs to more intensive and expensive forms of care as individuals with mental illness experience disruptions in care."
Epilepsy Foundation commented:
"The Epilepsy Foundation is opposed to proposals in the waiver amendment to limit coverage for some Medicaid beneficiaries. Any elimination of services can be problematic, especially limits on non-medical transportation services which would impede access to care for some individuals living with epilepsy who do not have seizure control, and thus, cannot drive."
These are just a few examples of the statements from consumer groups concerned about the waiver's impact on Massachusetts consumers.