MN and CA Consumers See Medical Debt Erased
By Consumers For Quality Care, on July 31, 2019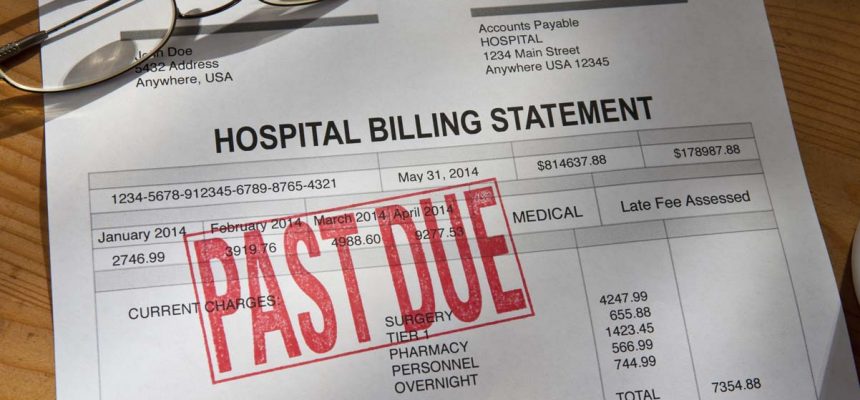 American consumers increasingly face significant amounts of medical debt. A recent report from West Health and Gallup found that American consumers borrowed $88 billion to pay towards the $3.7 trillion in national health care spending in 2017. As more and more consumers struggle with surprise bills and insurance denials, the significant, long-term financial hardships that medical debt can cause for consumers have been getting increased national attention.
While consumers have become saddled with medical debt, a new trend has also emerged to help consumers cope. As Consumers for Quality Care has previously reported, groups are turning to organizations like RIP Medical Debt to help eliminate medical debt and ease the financial burden on consumers.
When a consumer is burdened with huge medical bills they can't pay, the creditor usually sells the debt for significantly less than the amount owed. RIP Medical Debt, with donations from churches and other charitable organizations, buys the debt and forgives it.
GetInsured, a health insurance technology company, has followed suit and paid off millions in medical debt for consumers in Minnesota and California, Consumer Affairs reports. The company was able to eliminate more than $1 million in medical debt for Minnesota residents and close to $2 million for California residents through RIP Medical Debt.
According to one study, more than 30 percent of Minnesotans have more than $1,000 in medical debt. More than half of the state's consumers have put off medical treatment for themselves or a family member out of fear of the cost.
"Medical debt is an issue of tremendous consequence, as we know that it can drive middle and working-class families into poverty," said Chini Krishnan, co-founder and CEO of GetInsured. "While the root causes of medical debt undoubtedly need to be addressed by policymakers, our mission, as a company, is to make sure everyone has access to affordable, quality health care with a health plan that best suits their needs."