Nonprofit Hospitals Nationwide Putting Profits Over Patients
By Consumers for Quality Care, on January 24, 2023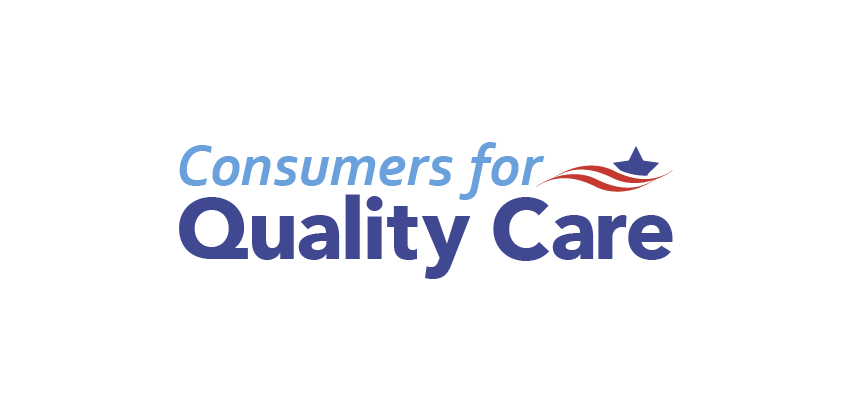 For Immediate Release
January 24, 2023
Contact:
press@consumers4qualitycare.org
Nonprofit Hospitals Nationwide Putting Profits Over Patients
Consumers for Quality Care's #HospitalFail Nonprofit Hospital Scorecard campaign spotlights nonprofit hospital practices at odds with what is expected of charitable organizations
WASHINGTON, D.C. – Consumers for Quality Care (CQC), a coalition of advocates, former policymakers, and health advocacy organizations, today released a new batch of Nonprofit Hospital Scorecards spotlighting egregious practices at nonprofit hospitals across the nation that prioritize financial gain over providing critical care to patients in need. Oregon, Washington, Illinois and New Jersey join Montana, Colorado, Pennsylvania, Indiana and North Carolina in receiving a #HospitalFail. CQC is calling on the 118th Congress to take action to ensure these hospitals stop putting profits ahead of the needs of patients.
In exchange for tax-exempt status, nonprofit hospitals are expected to deliver affordable and quality health care to those in their communities who need it most, particularly low-income and vulnerable patients. However, recent investigations by The New York Times and Axios, the documentary InHospitable, and independent research from organizations like Patient Rights Advocate, the Lown Institute, the Center for American Progress, Families USA, Leapfrog and others have found many nonprofit hospitals are implementing policies that prioritize financial gain over patient care.
"Nonprofit hospitals should prioritize serving their communities, not making sky-high profits. These so-called 'charitable' organizations receive tax benefits in exchange for providing health care to those who need it most and other community benefits – but as our scorecards confirm, far too many are failing to provide the care their communities need," said CQC Board Member Donna M. Christensen. "It is past time for Congress to hold them accountable."
Examples of the types of practices nonprofit hospitals across the country are engaging in include:
"Nonprofit hospitals across the country are saddling vulnerable patients with big bills when they should actually be providing them with free and reduced cost care. Coupled with weak policies to protect consumers from medical debt in most states, patients are definitely getting the short end of the stick," said CQC Board Member Jim Manley. "These hospitals should put patients and their care first, and they should be held accountable when they don't."
As the 118th Congress gets underway, CQC joins other advocacy organizations and experts in calling on Congress to take action to hold nonprofit hospitals accountable to patients and communities. Recent reports from Center for American Progress and Families USA offer many actionable recommendations to rein in abusive prices and increase competition. Some are already underway, like hospital price transparency regulations and passage of the No Surprises Act. Other recommendations include setting standards for charity care eligibility and obligations, limiting extraordinary debt collection practices, tightening the definition of "community benefit," and more. Furthermore, the bipartisan Stop Anticompetitive Healthcare Act recently introduced by Rep. Pramila Jayapal (D-WA) and Rep. Victoria Spartz (R-IN) would expand Federal Trade Commission antitrust enforcement to nonprofit hospitals.
View all CQC's Nonprofit Hospital Scorecards here. CQC will continue its Nonprofit #HospitalFail Campaign in other states throughout the coming months. To stay informed, visit our website here.
###
ABOUT
Consumers for Quality Care (CQC) a coalition of advocates and former policymakers working to provide a voice for patients in the health care debate as they demand better care. CQC is led by a board of directors that includes the Honorable Donna Christensen, physician and former Member of Congress; Jim Manley, former senior advisor to Senators Edward Kennedy and Harry Reid; Jason Resendez, community advocate and health care strategist; and Mary L. Smith, former head of Indian Health Service.