Program Aims To Provide Help, Health Education To WY Residents
By Consumers For Quality Care, on July 8, 2019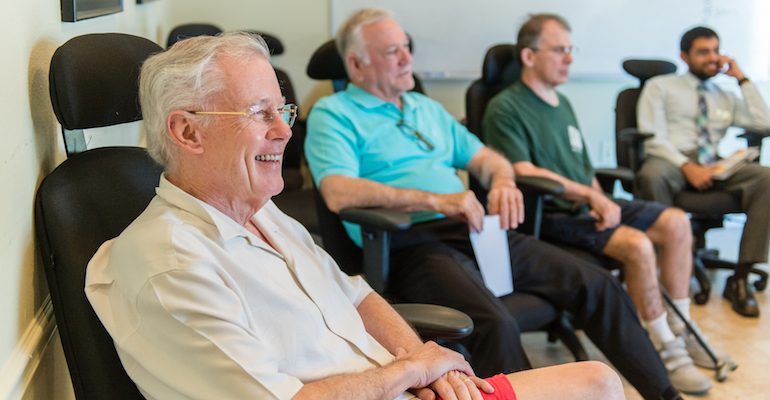 Photo by Heidi de Marco/KHN
Gary and Celeste Havener spend much of their time growing vegetables and horseback riding on their land in southeast Wyoming, 40 miles outside of Laramie. When Celeste recently fell off her horse, she lay on the ground trying to assess how hurt she was. At the same time, she was also assessing whether a trip to the closest doctor would be worth it, WAMU reports.
It wasn't the first time the couple has had to make that decision. Gary works as a carpenter and deals with the pain from his occupational injuries. Celeste recently finished radiation treatment for breast cancer. The Haveners are not alone in their struggle to carefully decide when they seek medical care.
A recent study, highlighted by Consumers for Quality Care, found that 23 percent of rural Americans who reported having forgone medical treatment they believed they needed said distance and accessibility was the reason. There have been many rural hospital closures in recent years.
To combat these barriers to care, the Wyoming Center on Aging at the University of Wyoming started Healthy U. The program supports individuals with chronic illness and their caregivers by teaching them how to manage their conditions and providing support groups to connect with others. Thus far, the program has reached roughly 380 residents across the state.
Healthy U aims to teach skills to individuals with chronic conditions, like high blood pressure, arthritis, or depression. If an individual is managing diabetes, they may teach them things like how to cook a healthy meal or introduce exercise that works with their lifestyle.
"In a rural area, if someone can manage their own health better and go to the doctor less often, then that's a win for everybody," says Janet Korpela. She works for Healthy U as program development specialist and has a background in senior care.
The volunteers who lead the programs receive 40 hours of free training but do not need a background in health care or medicine. Korpela says the program is designed to be run by peer leaders. Anna D'Hooge is one of Healthy U's volunteers who facilitates weekly meetings. She says each meeting focuses on a single topic, like how to make the most out of a visit to the doctor, and allows time for participants to set weekly health goals and plans of action. The program emphasizes successes, even small ones, like drinking more water and taking medications more regularly.
D'Hooge hopes the program will allow individuals tackle their disease management and empower them to help others in the community.
"Hopefully people will realize that 'Oh, well, I'm not a health care doctor, I'm not a nurse, but I do have these skills so I can help my friend with a chronic disease by doing this,' " she says.
Texas A&M University professor and public health researcher Marcia Ory believes in the model.
"It's effective because most health happens at home," she says. "Basically you teach people how to set small goals for healthy living. You teach them how to problem-solve. That's different than someone just saying, 'you need to do A, B, and C to live a healthy life.' "